i.safe MOBILE annually supports the "Kreative Köpfe" (Creative Minds)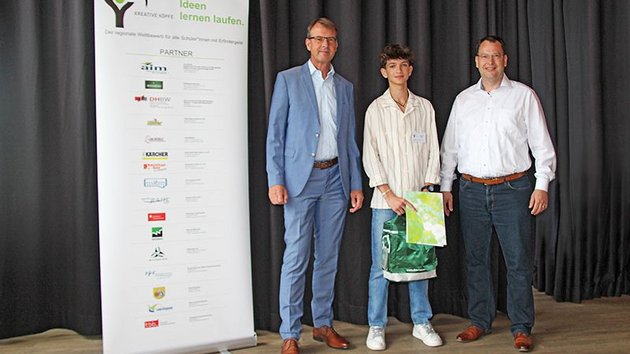 Pupils between the ages of 13 and 19 are given the opportunity to put their innovative ideas from the fields of science, technology, engineering or mathematics (STEM) into practice with support. A total of 41 ideas were submitted for this year's competition, with ten of them realised by pupils. At the award ceremony, the developments of the young inventors inspired both the expert jury and the audience.
We are pleased that the pupil, whom we were able to support with advice and assistance in his innovative development of a clip for attaching mouth-nose protection to ski helmets, took third place in the competition. His invention is almost ready for the market and he is already developing ideas for marketing his product in the next step. We congratulate warmly and wish continued success!