Explosion-proof mobile communication devices from i.safe MOBILE enable you to exchange information under critical conditions. All devices are certified to IP68 and are therefore dust and water resistant. Furthermore, they comply with the military standard MIL-STD 810G. The high temperature resistance enables reliable operation in extreme situations.
The ATEX product directive applies in the European Union and the IECEx standard internationally. The approvals of our Ex devices are based on these standards.
Here you can get an overview of our devices for zone 1/21.
The powerful and extremely robust mobile phone with the main functions of telephony and messaging (SMS). The device impresses with its grip and focuses on easy handling that does not distract from the essentials. Thanks to the powerful battery, it is ideal for long working shifts and is thus best designed for efficient business communication.
Thanks to the ISM interface the high-performance smartphone can be used in a variety of ways. Additional modules such as RSM, PTT headsets or the professional IS-TH1 barcode scanner turn the IS530.1 into a multifunctional device. The Android Enterprise Recommended smartphone is zero-touch capable and compatible with MDM.
The robust and powerful Industry 4.0 generation tablet is Android Enterprise Recommended. With its zero-touch functionality it can be used quickly and is ideally suited for maintenance applications in the IoT environment. The IS930.1 can be carried safely with a functional hand strap and a seperate leather bag with a shoulder belt or carry strap system.
The world's first, voice-controlled Head Mounted Tablet for hands-free working in potentially explosive zones 1/21 or CSA Class I, II, III Division 1 is Android-based and has a high-resolution microdisplay. Thanks to its intuitive voice control and digital microphones with active noise suppression, the innovative mobile device is particularly suitable for highly complex remote support applications in noisy industrial environments.
The thermal camera IS-TC1A.1, in combination with the industrial smartphone IS530.1 detects temperatures in the Ex-hazardous area from -40 °C to 330 °C in a matter of seconds via the Seek Thermal app (free download in Google Play Store). The thermal images and videos are processed and documented directly via the ISM interface of the IS530.1 smartphone.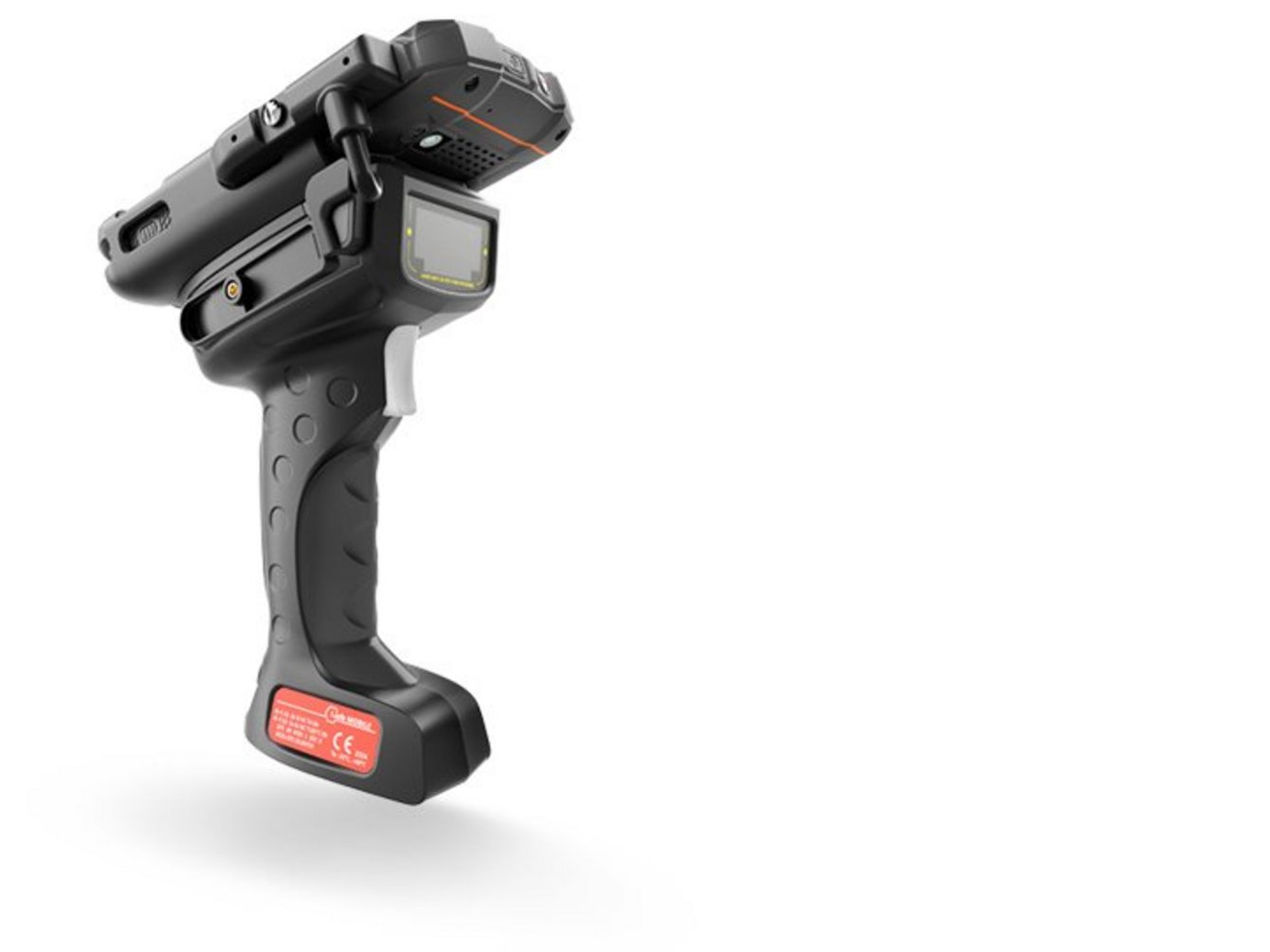 The mobile multifunctional set consisting of a Trigger Handle (hand-held barcode scanner) and an industrial smartphone IS530.x is a flexible combination for reliable data acquisition in industrial areas. The HID-active, ready-to-use high-performance scanner captures any 1D or 2D barcodes at close range of up to 6 meters or distances up to 18 meters via the reliable Zebra OEM imager scan engines. The data is further processed directly via the IS530.x smartphone connected via the ISM interface.