IS-SW1.1 AVAILABLE NOW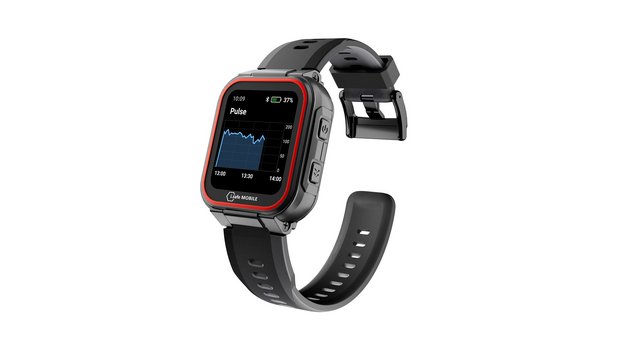 Coupled via Bluetooth, the IS-SW1.1 is the ideal complement to the i.safe MOBILE devices as a hands-free display device. With this new product development, i.safe MOBILE closes a decisive gap in terms of employee safety, organization and NFC for zones 1/21 in the oil/gas, chemical and pharmaceutical sectors.
ATEX/IECEX certified smartwatch for maximum employee safety
With the IS-SW1.1 industrial smartwatch, users can now also use a "wearable" that is established in everyday life in the ATEX/IECEx zones 1/21 of the oil/gas, chemical and pharmaceutical industries. The smartwatch was developed by the i.safe MOBILE team at the company's headquarters in Lauda-Koenigshofen with a focus on displaying measured values, hazard messages and messages "hands-free" directly on the user's wrist. Especially in the Ex-area, the topic of employee safety is at the forefront of the features: through Bluetooth coupling with the smartphone, information and short messages can be read directly on the smartwatch. Using third-party applications such as an emergency app on the smartphone, it is possible in emergency situations to activate the alarm call on the smartphone via the SOS button on the smartwatch - the employee can be quickly located and rescued via GPS positioning. The monitoring of the vital functions pulse and oxygen saturation additionally complement the safety concept.
NFC reader and access control on the wrist
The smartwatch can also be used flexibly in the maintenance sector, for example. With the NFC chip integrated in the smartwatch, users can read NFC tags: NFC tags attached to machines or sensors are read and the associated measured values are shown directly on the display of the watch and/or the smartphone (support via a third-party app). Another area of application is the use of NFC technology for access control and time recording in the company.
The IS-SW1.1 is available now.