Hazardex Award 2023 for 'technical innovation'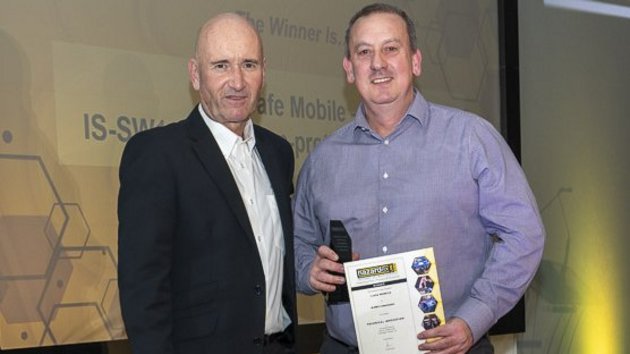 The award ceremony took place at a gala dinner at the Hazardex Live! 2023 conference in Harrogate, UK on March 1st 2023. The award was given to i.safe MOBILE's long-standing local representative, Exloc Instruments UK Ltd.
Hazardex Live! is a high hazard industry event for process safety professionals concerned with protecting Personnel, Process & Plant. Widely recognised as the most important global event specific to hazardous area operations across all major industries, Hazardex Live! brings together the process safety community on an annual basis to review current or forthcoming legislation and stay up-to-date with best practice and the latest research in those areas key to managing process safety effectively.
The IS-SW1.1 is an excellent addition to the i.safe MOBILE portfolio and can be used very flexibly for the safety and organisational needs of employees in the company. The watch is connected via Bluetooth® to the i.safe MOBILE devices and offers the advantage of an additional hands-free display on the wrist to show important measured values and (hazard) messages. The industrial smartwatch enables the monitoring of vital data, sending of an emergency call with GPS location and can emulate RFID chip cards for convenient access control.