Android™ Enterprise Silver Partner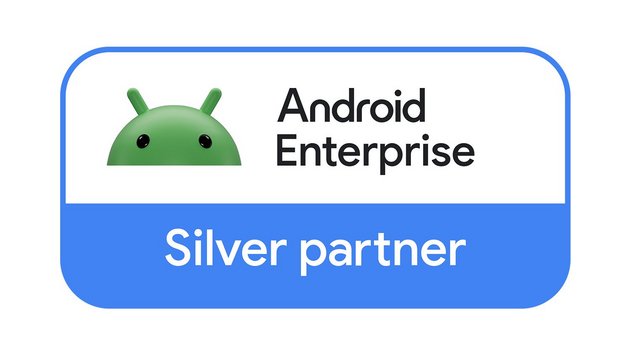 As an Android Enterprise Silver Partner, i.safe MOBILE meets Google's high requirements in terms of partner expertise, product excellence and performance. In an extensive training program, 30 percent of all employees were certified in the Android Enterprise Program: i.safe MOBILE can now offer its enterprise customers optimised products, solutions and support.
The Android Enterprise Partner Programme strengthens i.safe MOBILE's partner competence as a trusted provider of Android-based ex-protected mobile devices and solutions: as a Silver Partner, i.safe MOBILE has access to a comprehensive range of resources, technical support and training from Google.
MICHAEL BERGMEIER, CIO OF I.SAFE MOBILE SAYS:
"We are proud to have achieved Silver Partner status in the Android Enterprise Partner Program," commented Michael Bergmeier, CIO of i.safe MOBILE. "This confirms our team's relentless commitment to remain the innovation and global market leader in our sector and to provide the highest quality products and solutions to our customers," Bergmeier continues.
KEN SCHUTT, DIRECTOR OF ANDROID ENTEPRISE PARTNERSHIPS SAYS:
"We are excited to welcome i.safe MOBILE to the Android Enterprise Partner Program as a Silver partner" said Ken Schutt, Director of Android Enterprise Partnerships.
ANDROID ENTERPRISE RECOMMENDED
Following a number of already AER-certified devices, i.safe MOBILE recently received the AER certification from Google for its IS540.x 5G smartphone.
With the Android Enterprise Recommended Program, Google provides companies with a solution directory of verified mobile devices and solutions for the highest functionality and safety requirements in industrial use, also in particular for use in hazardous areas. The devices can be quickly integrated into the digital structure and managed through standardized provisioning methods, including Zero Touch for bulk enrolments. Android Enterprise Recommended devices and services provide timely security updates and guarantee major release upgrades to keep devices secure and up-to-date for a longer lifecycle.
YOUR BENEFITS
With Android Enterprise Recommended certification for rugged devices, i.safe MOBILE certified devices receive:
Guaranteed 90-day security updates
Security updates for at least five years after sales launch
At least one OS upgrade
Android is a trademark of Google LLC.
All trademarks and copyrights are the properties of their respective owners.