I.SAFE MOBILE FOUNDS SUBSIDIARY IN SINGAPORE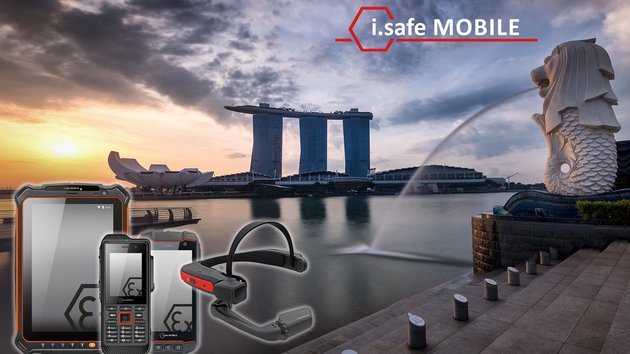 i.safe MOBILE, the specialist for mobile communication solutions in explosion hazardous areas, has opened a new subsidiary in Singapore. "With the foundation of i.safe MOBILE SEA Pte. Ltd. we underline the importance of the Southeast Asian region for i.safe MOBILE. In line with our global growth strategy, we will continue to establish i.safe MOBILE on the world market. This will allow us to further expand our proximity to our customers in order to offer our local partners even better service and support. Based on the competent advice of our Regional Director Kah Lip Yap and his team, as well as the possibility of faster delivery through a central location", explains Martin Haaf, CEO of i.safe MOBILE.
i.safe MOBILE SEA Pte. Ltd. will be active from the beginning of August and will be managed by Kah Lip Yap as Regional Director - Business Development in Singapore. "With Kah Lip Yap, we have gained an experienced and valuable employee who will support us significantly in expanding the Asian market", says Jan-Rieks Zonderman - Head of Sales EMEA & APAC at i.safe MOBILE.
Hence, i.safe MOBILE now has its first subsidiary, works with 72 sales partners worldwide and employs around 50 people.
i.safe MOBILE SEA Pte. Ltd.
25 International Business Park
#03-108 German Centre
Singapore 609916

Mobil: +65 9450 5045
Email: info@isafe-mobile.com