i.safe MOBILE and R. STAHL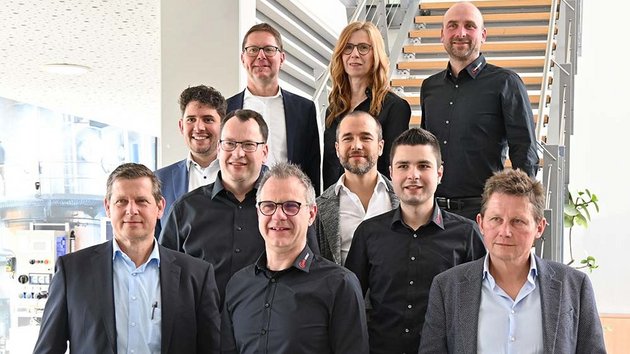 Synergy effect in the field of digitalization, IIoT, Industry 4.0 and AI
Mutual complementation and exchange of product portfolios
Strengthening market leadership through mutual innovative strength and development of further industrial sectors
R. STAHL extends competence to mobile applications
i.safe MOBILE further expands leading global market presence
i.safe MOBILE GmbH and R. STAHL signed a strategic partnership agreement a few days ago. The cooperation covers the mutual complementation and exchange of product portfolios in the field of explosion protection. The globally established technology and market leaders from the Main-Tauber and Hohenlohe region in Germany see the cooperation as a strong positive synergy effect for the range of products and services provided by both companies. The innovative strength of the industry specialists offers customers competent all-round support in the field of digitalization, IIoT, Industry 4.0 and AI in hazardous areas. Both companies already supply global customers in the chemical, petroleum processing, pharmaceutical and other demanding process industries.
About i.safe MOBILE
i.safe MOBILE is the innovation and world market leader for explosion-proof mobile devices and solutions. i.safe MOBILE GmbH, headquartered in Lauda-Koenigshofen (Germany), was founded in 2011 and, as a global market leader with more than 80 employees, is today one of the most innovative developers of mobile communication devices such as mobile phones, smartphones, tablets for safe use in potentially explosive environments. Engineers and specialists develop practical products and customer-specific software solutions at the Lauda-Koenigshofen site based on legal regulations such as ATEX, IECEx und NEC 500. i.safe MOBILE has a branch office in Singapore and is represented by sales partners in 72 countries in Europe, the USA, Latin America, South Africa, the Middle East, Australia and Asia.
About R.STAHL
R. STAHL, technology leader in electrical explosion protection and number three in the world market with annual sales of around €274 million, offers customers in the process industry, the gas and LNG sector and also in shipbuilding products and solutions ranging from electrical equipment and complex control systems to customer-specific applications. Including mobile devices of i.safe MOBILE, the listed company closes a strategic gap for mobile worker applications and completes its product range as a full-range supplier, especially in the field of automation solutions. Today, R. STAHL offers a broad portfolio for the installation of digital infrastructure in hazardous areas, e.g. WIFI networks. In combination with the products of i.safe MOBILE, the possibilities now also expand to the use of new technologies such as the 5G standard in mobile communications.
"Our combined expertise and the innovative power of both companies enables us to strengthen our international presence and market leadership in hazardous areas in the medium and long term. The partnership with R. STAHL emphasizes our vision to provide our customers with the safest and latest technologies and supply technically and economically optimal products for their digitalization projects", highlights Martin Haaf, CEO of i.safe MOBILE.
"The product ranges of both companies complement each other seamlessly due to the high technological and innovative standards of the products and solutions. With the mobile communication devices of i.safe MOBILE, we can offer our customers more comprehensive solutions for their automation tasks as a one-stop supplier, especially as explosion protection is a very complex and safety-relevant discipline", says Carsten Brenner, Head of Business Unit Automation at R. STAHL.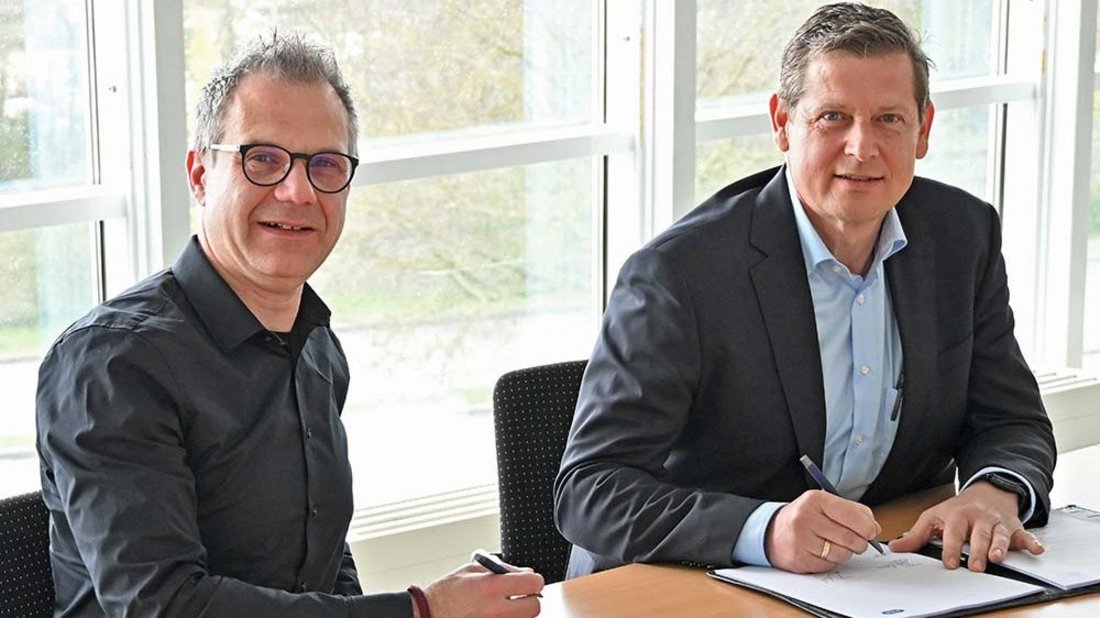 f.l.t.r.: Martin Haaf, CEO at i.safe MOBILE; Carsten Brenner, Head of Business Unit Automation at R. STAHL