AMA JOINS HANDS WITH I.SAFE MOBILE TO BRING REMOTE ASSISTANCE TO EXPLOSIVE HAZARDOUS INDUSTRIAL ENVIRONMENTS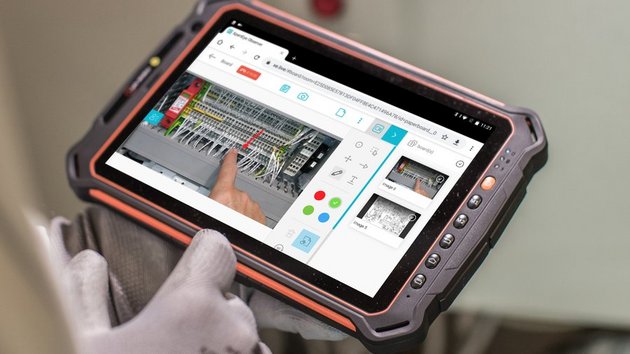 i.safe MOBILE´s intrinsically safe, rugged smartphones and tablets are tested worldwide and certified by renowned notified bodies to be sure that they satisfy all country-specific requirements. i.safe MOBILE´s products are ATEX, IECEx, CSA, EAC, etc. compliant and adhere to the most stringent safety protocols and standards set by petrochemical, pharmaceutical, or food industry, to name a few.
AMA's XpertEye remote assistance solution, in combination with i.safe MOBILE´s robust devices, brings a new level of performance to industrial workers and will allow them to take full advantage of assisted reality and guided workflows, even in explosive work environments.
"We are committed to providing our industrial customers with robust, secure and future-proof solutions. Partnering with i.safe MOBILE gives us the chance to accelerate the digital transformation of our customers by deploying new technologies into hazard-rated areas," confirms Guillaume Campion, VP Products and Partnerships at AMA.
"We are very excited to team up with AMA and enrich our customers' experience by offering a remote assistance solution on i.safe MOBILE´s rugged devices. Industrial frontline workers will now be able to benefit from unequaled and effective remote assistance," comments Martin Haaf, CEO at i.safe MOBILE.